Meet the Team
Get to Know Us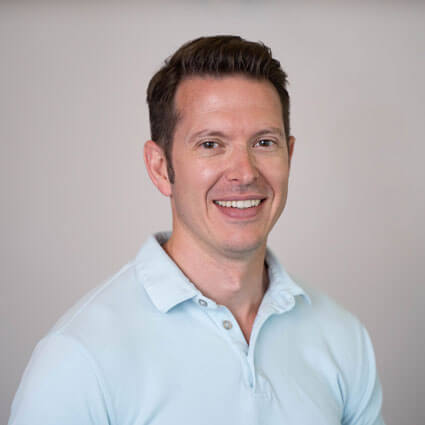 Dr. Clark grew up in nearby Crystal Lake, Illinois, where his interest in sports medicine and orthopedics started. Growing up, he was active in multiple sports. These included baseball, football, golf and track. Throughout high school, his passion for personal fitness began to grow as he started to train for different sports.
His undergraduate studies led him to study sports medicine at Carroll College. While there, he traveled with various sports teams. He ended up working for the Milwaukee Wave, a professional indoor soccer team. "A couple of players were going to see a chiropractor off-site. They went because they were feeling good and it was helping them a lot."
GET TO KNOW DR. CLARK »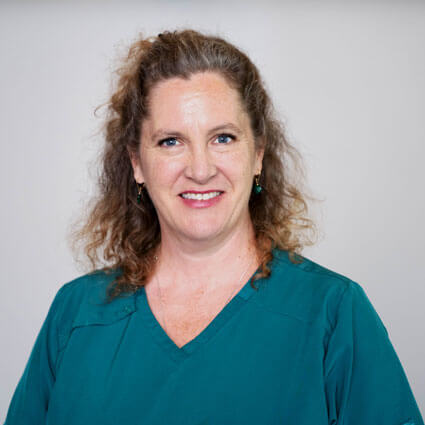 When Greer was pregnant with her third child, she had the wonderful experience of receiving massage therapy throughout the course of her pregnancy. During that time, she learned how powerful it was-not to mention, it helped her remain comfortable throughout. After giving birth, she knew massage therapy was her calling, and has been practicing ever since.
Greer is certified in pre-natal massage as well as first level Reiki, deep tissue, and Swedish massage. In order to bring her patients the best possible care, she continues to take professional development courses and learn new techniques.
Outside of the practice, Greer enjoys horse backing riding, spending time with her fiancé and daughters, camping and going on walks with her two dogs. Get to know more about Greer when you visit us for your next appointment. She looks forward to welcoming you into the practice!
EXPLORE MASSAGE THERAPY »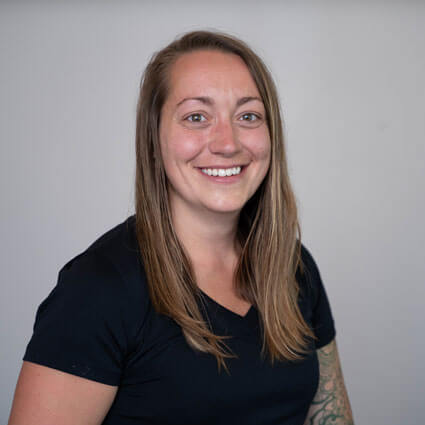 Though massage wasn't Stephanie's initial career path, she always knew that her calling involved helping others. After spending time in the corporate world, she realized that massage therapy was the perfect job for her.
Stephanie had her own experience with chronic pain and experienced the true benefits of massage firsthand, which is why she can't wait to help you experience the same! Stephanie takes a unique approach to each patient, listening to their concerns and goals and crafting a therapeutic session that meets or exceeds their needs.
Stephanie is heavily trained in myofascial release, a technique that focuses on relieving tightness and tension in your tissues.
Outside of the practice, Stephanie enjoys working out at her local gym with her husband, spending time with their daughter and visiting the lakes for kayaking and beach time when they have a chance. Get to know more about Stephanie when you book a visit with us! She looks forward to welcoming you into the practice.

Advanced Physical Medicine & Rehabilitation Team | (847) 839-8888