Advanced Physical Medicine & Rehabilitation Reviews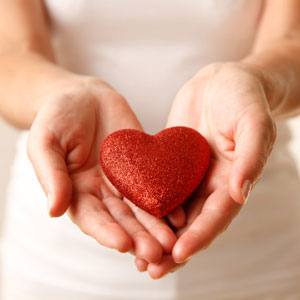 What Our Hoffman Estates Patients Say
At Advanced Physical Medicine & Rehabilitation we love when patients share with us their feedback and comments after chiropractic care. Please read our patient testimonials below to see what other people have achieved through their tailored treatment plans with us.
Share your stories too! Click here to send us your feedback so that we can help to spread the word about the benefits of natural Advanced Physical Medicine & Rehabilitation care.
For more information, or to schedule an appointment contact us today.


Video Testimonials

So Very Grateful!
I am so very grateful for the care I received with my visit and therapy. I walked in with knee pain that I have had for a couple of months. I walked out without any pain left. Hallelujah! Thank you Dr. Clark and staff for knowing just what to do and doing it with excellence and skill!
-Kathy D.
"I feel like I have my life back!"
The entire staff is so attentive and supportive and makes the process enjoyable. I've made incredible progress in the last 4 months. It is the best I have left in the past 10-15 years. I feel like I have my life back!
-Jim W.
I am so happy that I found such great chiropractic care
I have an extreme amount of arthritis in my neck, along with disc space narrowing and bone spurs, I have had physical therapy and do at home exercises with only minimal improvement. With just three "electric stim therapy" sessions and chiropractic adjustments, I have had much less discomfort. In addition, my lower back pain from a November 2012 car accident made it impossible to play golf or bend over without pain. After the three sessions at Advanced Physical Medicine, I played 18 holes of golf and didn't have any pain. I am so happy that I found such great chiropractic care here.
-Lynette P.
"Drastically improved my quality of life!"
Having the good fortune of being a patient at APM&R over the past twelve years, the reason for my testimonial is to give credit to the team for drastically improving my quality of life. Specifically Dr Clark, Dr. Gaynier, Jackie & Tony Bruno (of AB&C Fitness) have all played a role in helping me live an active, physical lifestyle.
I personally want to recognize Eveline, the massage therapist, who has done a great job recognizing area of improvement to allow me to get full range of motion in my back. Before working with Eveline, I was living with pain on a daily basis. In the past year, I have gradually been able to play sports and participate in activities with little or no pain during and after exercising.
I just want to say thank you and I look forward to more years to come of pain-free living.
-Matt L.
"Performed miracles!"
I was amazed that physical therapy could improve my bursitis in the hips or that at my age I could tone my muscles, but Advanced Physical Medicine performed miracles. The staff was wonderful. I was able to correct so many bad habits. My posture improved, my legs were stronger and my bursitis is all but gone.
I would highly recommend Advanced Physical Medicine & Rehabilitation to everyone in need of physical therapy.
-Mary M.
"I Love this Place!"
I have been a patient at APM since 2005 and I love this place. I have been getting massages at APM, on average, once a week since March 2009. The massage therapists at APM have always been more than wonderful, attentive and very professional. They take the time to get to know you and your lifestyle so they can best treat your muscle aches and pains. I travel a lot and wear MBT shoes, so my neck, shoulders and lower back are my target massage spots. After a massage session, I always leave feeling so refreshed and ready to take on the world. Try it! You will never want to go to any other massage therapist again!
-Caroline O.
"They have been truly life changing!"
"Drugs are not always necessary. Belief in recovery always is." Norman Cousins
I can't say enough about Dr. Clark and ALL of the staff at Advanced Physical Medicine. I was diagnosed with Fibromyalgia 29 years ago and have been through the gamut of doctors and drugs. Working full time, taking care of my family, the house and all that life entails would not be possible without their help. They are all compassionate, caring and EXTREMELY knowledgeable in their fields. They address the body as a whole and healing along with it. I have received physical therapy, acupuncture, massage therapy, chiropractic and nutrition advice all within the same practice. They have been truly life changing.
-Janice F.
"They take care of my overall well-being."
I have been going here for more than half a decade now and always have had a good experience. From the Ideal Protein diet to chiropractic adjustments to physical and massage therapy, APMR takes care of my overall well-being. If you want a practice that concentrates on getting you back on track through encouraged lifestyle changes, this is the place for you. I have referred many friends and family to APMR throughout the years, and they all continue to be loyal, satisfied customers just like me. I wouldn't trust anyone else with my chiropractic, massage and physical therapy.
-Heather C.
They make me feel like family
I can't say enough positive things about Advanced Physical Medicine & Rehab. I have been going here for at least 10 years. I've gone for physical therapy for multiple injuries, chiropractic care, and massage therapy. Every single person who works there is simply amazing! They are the nicest people in the world and they are GREAT at their jobs!! I have referred many friends to APMR and never once have any of them had anything bad to say about the place either.
They make me feel like family when I'm there and they take great care of me, what more can you ask for!?!?
-Emily P.
"I was treated with so much individual attention!"
Exceptional service, very thorough and they have been really flexible with appointments for my busy schedule. I am feeling so much better since I decided to get treatment here. I was in a car accident about 2 years ago and then had another back injury at work in May of 2013.
With the help of Dr. Clark and his great staff, I am now able to function at work and home almost as good as I was before-without serious pain! I am really grateful that I was treated with so much individual attention to my situation and did not feel like I was just a number.
-Matt C.
"The entire staff are absolutely phenomenal!"
Dr Clark and the entire staff at APMRehab in Hoffman Estates are absolutely phenomenal! They will work with you on everything from physical therapy, massage therapy, acupuncture, strength training, diet/nutrition and chiropractic in order to achieve optimal health. Over the years they have helped both my family and me with various sports injuries, whiplash, migraines and some nasty tendonitis. They are more than just the place to go for a chiropractic adjustment or physical therapy…. they honestly have become friends.
-Dana H.

Advanced Physical Medicine & Rehabilitation Reviews | (847) 839-8888