Softwave Therapy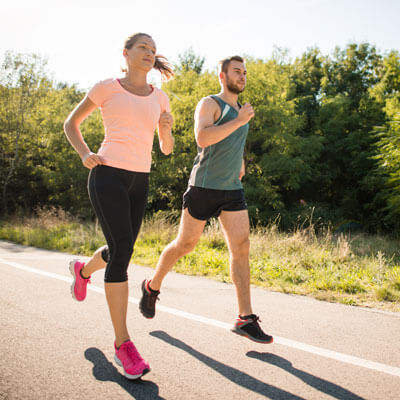 If you have a painful musculoskeletal condition, chronic pain or degenerative condition, Advanced Physical Medicine & Rehabilitation is pleased to announce that we're now offering affordable therapy with the advanced TRT 100 Stem Cell Machine. Stem cell therapy, which uses an electro-hydraulic acoustic wave, is safe and non-invasive. No needles, anesthesia or hospitalization is needed.
Treatment with the machine is also quick, taking only about 5 minutes, making it a convenient way to get the healing help you need. Stem cell therapy creates a much more intense healing reaction than is caused by other modalities.
One of Four in Illinois Offering the Service
Currently, there are only four TRT 100 Stem Cell Machines being used in Illinois and we are proud to be one of those few businesses that are offering it. The Chicago Cubs also use the machine. Players are scanned once a month (on their elbows, shoulders and knees) as the machine will detect when tissue is starting to deteriorate.
How Does It Work?
Stem cell therapy speeds up the body's healing process by stimulating the metabolism and enhancing blood circulation and cellular repair to regenerate damaged tissue. The healing energy wave created by the machine penetrates tissues and stimulates stem cells and growth factors in the body that are responsible for muscle and connective tissue healing.
Here are some of the many conditions that Softwave Therapy can successfully treat:
Achilles tendonitis
Knee arthritis
Plantar fasciitis
Post-knee replacement pain
Shoulder pain
Tennis elbow
One young woman had a torn tendon in her wrist and torn cartilage in her wrist. After just two treatments with the TRT 100 Stem Cell Machine, she was able to cancel her surgery appointment. After one treatment, she was able to stop using her brace and fully flex and extend her wrist. The patient was even able to do a push-up! The woman works as an esthetician and does nails and lashes for a living, so she was able to resume her work with much less pain.
Will it hurt to receive stem cell therapy?
You shouldn't feel any pain but will just experience a tapping sensation from the soundwaves.
Will the machine harm my cells?
No, the TRT 100 Stem Cell Machine doesn't destroy or harm the cells. Instead, it shears or "irritates" them. The result is it stimulates the cells to trick the body into thinking there's been an injury and the body calls its forces into action to recruit the stem cells.
How many sessions will I need?
As every patient is different, the number of sessions will vary. Most people have 3-5 treatments per area. It depends on how many joints and body parts we're treating. For competitive athletes who need to offset the wear and tear they're putting on their body, we usually recommend more frequent treatment.
Is stem cell therapy expensive?
No, compared to other modalities or surgery to address painful musculoskeletal conditions, treatment with the TRT 100 Stem Cell Machine is quite affordable.
Can children receive this therapy?
Younger patients such as kids can get treated with the stem cell therapy, but one contraindication is you can't go over the growth plate.
See Some Patient Success Stories
Watch More Patient Success Stories

Book An Appointment
Experience relief and healing with the TRT 100 Stem Cell machine. Contact our practice today to schedule an appointment!

Softwave Therapy Hoffman Estates IL | (847) 839-8888